Our Mission
Blue Sky is on a mission to provide transformational experiences for urban youth through outdoor education.
Our Vision: We will give every young person the opportunity to discover themselves by actively engaging the natural world
Program Goals:
1. Help children achieve academic success, especially in the sciences, through active outdoor education that is appropriate for their current science curriculum.
2. Develop character and leadership through outdoor experiences that expand horizons, increase confidence, and build collaboration skills.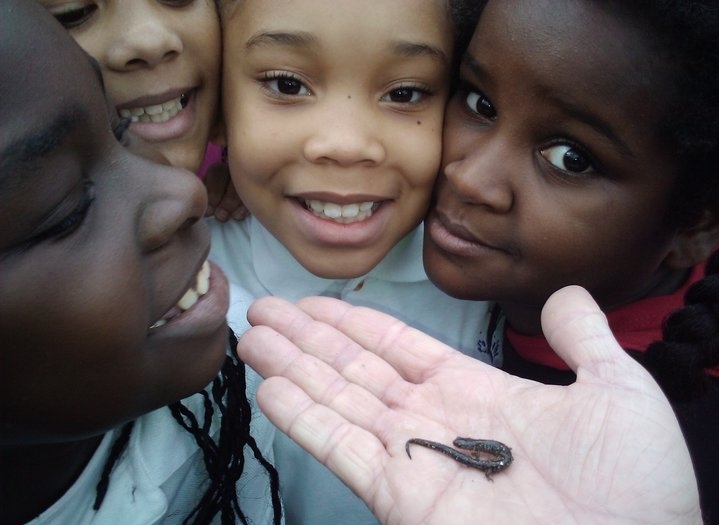 What do we do?
We lead school-based, after-school, weekend, and summer programs.
We explore the great outdoors with elementary school students, helping them engage in their core science requirements through hands-on, field trip experiences in nature.
We build character in middle and high school students by coaching them in outdoor adventure skills such as rock climbing, hiking, backpacking, canoeing, kayaking, and camping.
We develop young leaders by bringing together a diverse set of high school students to meet the challenges of a week long wilderness trip and year-round community service opportunities as a team.
We engage hundreds of neighborhood kids through one day expeditions that provide exposure to new places, active lifestyles, and caring adults.
We connect urban children of all ages to the natural environments in our region.
Who do we serve?
Blue Sky aims to serve school-aged children, with a strategic focus on Richmond's most underserved neighborhoods.
We currently serve in 8 Richmond City Public Schools by providing 2nd through 5th grade field excursions to 2,000 students every month (99% of whom qualify as low-income and 70% of whom are in the East End).
We lead weekly adventure clubs at 10 sites, serving about 200 middle school students (97% of whom qualify as low-income and many of whom live in the East End).
We purposefully serve a very diverse group of 25 high school students from all across the region in our capstone leadership program.
We work with most of these kids through strategic partnerships with schools, community organizations, churches, and tutoring groups. For a complete list of partners, please see our latest Annual Report.
Annual Reports and Financial Information
Click to view 2015 Annual Report
Click to view 2016 Annual Report
Click to view our 501(c)(3) tax exempt status
Click to download our Form 1023
To view our 990 and most recent financial review, please visit our Give Richmond profile.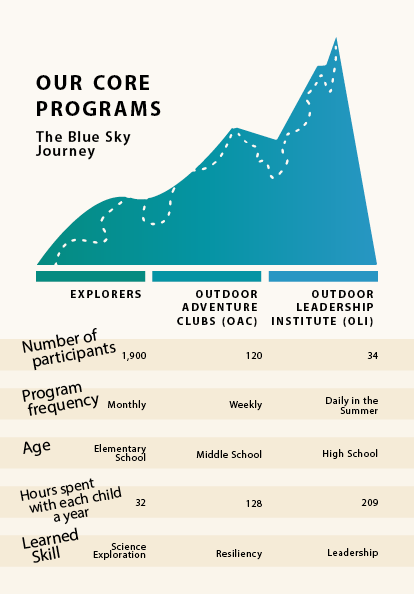 Meet Our Team
"Nature offers healing for a child living in a destructive family or neighborhood. It serves as a blank slate upon which a child draws and reinterprets the culture's fantasies. Nature inspires creativity in a child by demanding visualization and the full use of the senses."
- by Richard Louv, Last Child in the Woods: Saving Our Children from Nature-Deficit Disorder.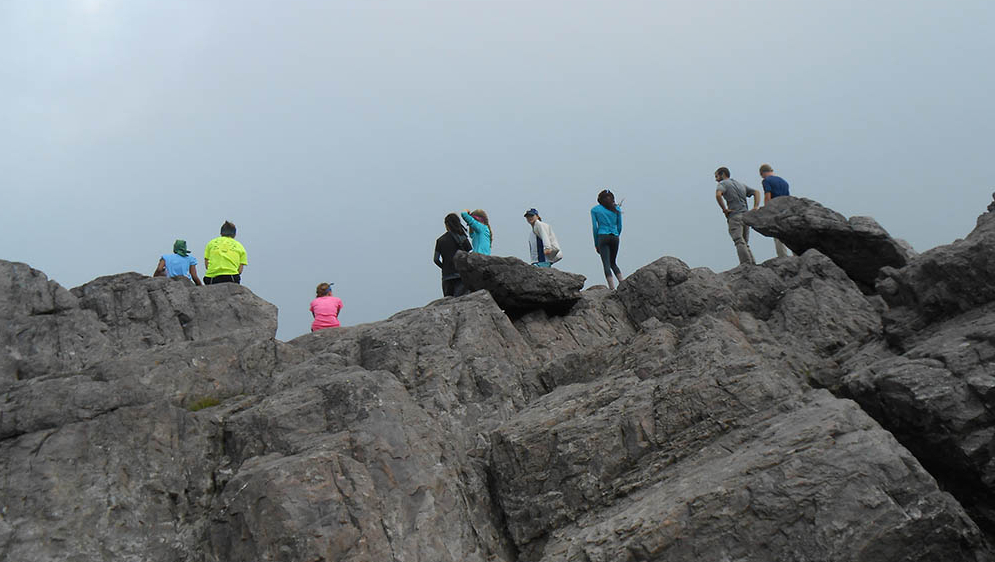 Our Board of Directors
President: Matt Perry
President/Co-Owner, Riverside Outfitters, Inc.
804-822-8181
mattperry58@gmail.com
Vice President: Debbie Edwards
Manager, Talent Management,
CarMax
Treasurer: Logan Vetrovec
Director, Health Sciences Community Engagement, VCU
Secretary: Andy Thompson
Website Owner, Richmondoutside.com and Terrain360.com
Bernly Bressler
Associate Vice President, Electric Power Generation and Transmission Market Sector Leader, AECOM
Sheri Crowell
Independent Project Manager
Rick DeJarnette
Management Consultant, CapTech; Owner, CapRock Venture Guides
Emily Gottwald
Community Volunteer
Ryan Mauter
Lead Consultant and Facilitator, The Frontier Project 
Connell Mullins
Shareholder, SpottsFain
Brad Nott
Market Executive, Union Bank
Sallie Pruitt
Director of Marketing, Commonwealth Commercial Partners, LLC
Tiffany Hall Terry
Director of Community Engagement, CARITAS
Ty Toepke
Executive Director, Richmond Public Schools Education Foundation
Amanda Tornabene
Director, Gas Environmental Services, Dominion Energy  
Charles Valentine
Co-Founder, Q Customer Intelligence