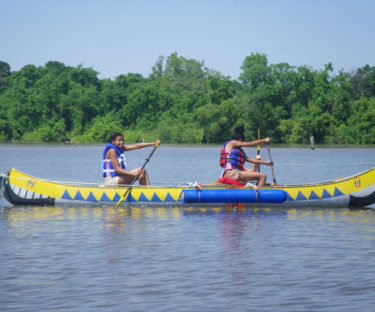 Blue Sky Fund participants get involved with our programs through various inter-organizational partnerships and relationships. We serve over 2,000 kids in a year, but vary in the depth of experience we offer.
Most of our participants come to us through Richmond City Public Schools and by referral of Communities in Schools.
We have program relationships with other youth development organizations in the East End, such as Boys and Girls Club, Salvation Army, Church Hill Activities and Tutoring, as well as private schools, such as Anna Julia Cooper Episcopal School.
We will continue to build our partnerships in order to offer these programs to a wider sector of our city.
Summer Programs
SUMMER CAMP
Summer Camp is three weeks of learning and fun during the summer. Activities in the past have included biking, climbing, paddling, hiking, urban farming, and camping.